Announcements
Subscribe to posts
| | |
| --- | --- |
| | The presentation is located at the bottom. |
Webinar Series • Elements of Cybersecurity/Information Security Plan • Sept 27
What: Elements of Cybersecurity/Information Security Plan: How and Why You Need One
Guest speaker: Carter Schoenberg is the founder and president at HEMISPHERE Cyber Risk Management. He is a Certified Information System Security Specialist with over 22 years of combined experience in criminal investigations, cyber threat intelligence, cyber security, risk management, and law. He is a cyber security subject matter expert supporting government and commercial markets to promote organizational alignment with his proprietary methodologies where cyber risk, legal exposure, and insurance underwriting considerations converge. > Follow here for his complete biography.
When: September 27 at 11:00 a.m. EDST
Cost: Free!
To register click on this link: https://cybersecurity-elements.eventbrite.com

• For any registration questions, please contact Mindy Priddy (276) 666-8890 x227 mpriddy@genedge.org
• For any questions regarding Cybersecurity Risk Management, please contact Roy Luebke (276) 732-8372 rluebke@genedge.org
The Commonwealth of Virginia and GENEDGE invite you to an upcoming webinar series. In this series, you will discover ways to improve your Cybersecurity posture and use a risk management approach to mitigate your total losses due to cyber attacks.
The Delaware InfraGard Members Alliance 
Presents our 3rd Quarter Meeting
"Responding to the Threats"
(This meeting is open to all with registration)
Note: When using the internet map locators to get to this facility, search for North Wakefield Drive, Newark, DE 19702 or South Wakefield Drive and zip code 19702. Do not use street numbers in your search
Agenda:
Light refreshments provided
8 am – 8:45 am Registration & Networking
8:45 am – 9 am InfraGard Announcements
9 am – 10 am Cyber Threat Landscape
10 am – 11 am Security Awareness & Training
11am – noon Physical Security Convergence
Register at: https://idmasummer2017.eventbrite.com

Presentation Details:
Cyber Threat Landscape

: Responding to Ransomware
The Cyber threat landscape is evolving at an alarming pace. Ransomware & DDOS attacks are increasing in frequency, and are becoming highly profitable for the attackers behind them. These attackers are smart, well resourced, and motivated to steal money or information. Ransomware attacks are up 6,000% and driving the creation of a $440 billion-dollar industry.
Kevin Kelly comes to us with many years of cyber-security experience. He has worked in Banking Core Technology and security, with Polaris Financial Technology. With Identity and Access Management with IdenTrust and with EndPoint security with the global company, Kaspersky Lab. Kevin now works with enSilo, a security start-up, dealing with Post Infection Protection.
Security Awareness & Training: Best Practices, Future Directions, and what you can do NOW
Perry Carpenter currently serves as Chief Evangelist and Strategy Officer for KnowBe4, the world's most popular security awareness and simulated phishing platform.
Previously, Perry led security awareness, security culture management, and anti-phishing behavior management research at Gartner Research, in addition to covering areas of IAM strategy, CISO Program Management mentoring, and Technology Service Provider success strategies. With a long career as a security professional and researcher, Mr. Carpenter has broad experience in North America and Europe, providing security consulting and advisory services for many of the best-known global brands.
Perry holds a Master of Science in Information Assurance (MSIA) from Norwich University in Vermont, is a Certified Chief Information Security Officer (C|CISO, and a board member for Arkansas InfraGard.
Physical Security Convergence: Attacking Physical Access Control Systems from the Corporate Network
Historically physical security and cybersecurity have been distant cousins. Increasingly, however, physical security systems such as physical access control systems (PACS) and video surveillance systems are taking advantage of networking and wireless technologies that are well known to the hacker community. This presentation examines the implementation topology of the typical PACS system and how the different components of the system can be compromised. Often this can even be accomplished from the corporate/enterprise network.
Harry Regan manages the Securicon commercial security consulting team and is responsible for overseeing the execution of commercial engagements and coordinating with sales activities. He also serves as a senior technical resource in the assessment and compliance consulting teams. He has been fundamental to the expansion of Securicon's services into the Critical Infrastructure services arena, specializing on cybersecurtiy, operational and regulatory issues. Mr. Regan maintains an active presence in the Security community and has been a featured presenter at the RSA Security Conference, DEFCON, DerbyCon, Secure360, and a number of BSides around the country.
For more information on our sponsors, click thier logos...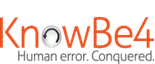 For more information about the Delaware InfraGard,and for the application to join, please visit: www.InfraGard.org
Cyber Security in Corporate America
Hardly a day goes by without learning of a new cyber attack:
Ransomware

Phishing and Whaling Scams

Cyber Espionage

Intellectual Property Theft

National Security Intrusions

Disaster Recovery

Business Continuity Planning
How will you respond?
This event is open to the public but pre-registration is required. 
RSVP at 
https://www.eventbrite.com/e/cyber-security-in-corporate-america-tickets-37094863736
Keynote Speakers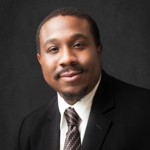 Tunde Oni-Daniel is the Director of Information Security at Perdue Farms Inc. He provides executive leadership for enterprise risk management, security governance, information security, and regulatory compliance. He is an accomplished leader with 20 years of experience as a solutions provider and problem solver. His career spans federal, financial services, and commercial entities. Additional skills include military, intelligence, logistics, and telecommunications.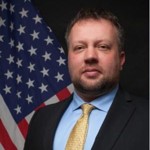 Darren Death is the Chief Security Officer at Arctic Slope Regional Corporation (ASRC), representing the business interests of 13,000 Iñupiaq Eskimo people inhabiting northwestern Alaska. Darren is responsible for the ASRC Enterprise Cyber Security Program which includes ASRC Federal and its parent company. The program includes a $4 billion portfolio of financial services, health care, construction, retail, energy, and federal government contracting.
Event Details
7:00 AM: Sign-In, Breakfast, Networking
7:30 – 9:00 AM: Program
InfraGard Maryland
The InfraGard Maryland Members Alliance (IMMA), a partnership between the Federal Bureau of Investigation (FBI) and the private sector, presents an overview of common cyber security threats facing our Corporate America. IMMA is dedicated to protecting the state's critical infrastructure, including food production, transportation, communications, and the power grid. IMMA is an association of 800 Marylanders who represent businesses, academic institutions, and state and local law enforcement agencies dedicated to sharing information to prevent hostile acts against Maryland critical infrastructure. IMMA belongs to the InfraGard National Member Alliance (INMA), consisting of 60 chapters and 60,000 members nationwide.
Questions?
Hillary Wright
443-783-1566 Cell
hillrite@gmail.com
The InfraGard Maryland Members Alliance (IMMA) cordially invites you to our annual meeting and dinner at St. John's College, Annapolis, 09/19/2017. Catering by Mission BBQ, craft beer and wine by Chesapeake Brewing Company.

Keynote Speaker: Matt Olsen,
Retired Director of the National Counterterrorism Center
and General Counsel of the NSA


Matt Olsen is a leading authority on national security, intelligence, and law enforcement, having played a critical role in shaping the nation's counterterrorism and cyber security efforts. He was appointed by President Obama in 2011 to serve as the Director of the National Counterterrorism Center (NCTC). Mr. Olsen led the government's efforts to integrate and analyze terrorism information and coordinate counterterrorism activities for three years. When he left the NCTC in 2014, President Obama credited Mr. Olsen with making the U.S. more secure, saying "Every American is safer because of his service." Mr. Olsen was the General Counsel for the National Security Agency (NSA) prior to joining NCTC. He is a Harvard Law School graduate.
Guest Speaker: Special Agent Mike Miller
FBI Baltimore Field Office


Insiders still pose a significant threat to enterprises in addition to the rapid growth of malware and online dangers. According to Gartner, more than 70% of unauthorized data access is committed by an organization's own employees:

• Conducting cyber espionage
• Exploiting data via remote access software
• Transmitting sensitive information via e-mail and instant messaging

SA Miller joined the FBI in 2003, preceded by 11 years with the State of Florida law enforcement. He also spent 18 months at FBI headquarters as a FBI Supervisory Special Agent overseeing counterintelligence investigations. He further specialized in counter-proliferation investigations, focusing on cases to prevent export-controlled items from reaching adversarial countries' military and weapons programs. He was selected as the Baltimore FBI Division's Private Sector Coordinator and InfraGard Coordinator in June, 2017.

Cost 
• US Naval Academy Tour (optional): $12, 3:00-4:15 PM
• Dinner: $35 per person, cash bar, 4:30-8:00 PM, free parking
• Registration deadline for both: 09/15/2017, 5:00 PM
• Refunds unavailable

Details
• 3:00-4:15 PM: Special tour of the U.S. Naval Academy (more info. to follow)
• 4:30-5:00 PM: Cash bar, networking
• 5:00-6:00 PM: Buffet dinner
• 6:00-8:00 PM: Annual meeting, update from the Board of Directors, guest speakers, presentation of candidates for IMMA election.

Food 
• Catered buffet by Mission BBQ (vegetarian dish available - contact John Ward, Event Organizer: JWard@InfraGardMD.org, no later than 09/15/2017)

Parking
• Calvert Street Garage (free)
• 19 Saint Johns Street, Annapolis, MD 21401
• (410) 260-2900

Questions? Contact John Ward, Event Organizer: JWard@InfraGardMD.org
Dear InfraGard Maryland Member,
The InfraGard Maryland Members Alliance (IMMA) is seeking passionate people to join the Board of Directors!
Four Board positions are available, each requiring a two-year commitment.
Our success is based on your participation! This is your opportunity to make a difference.
If you're interested in running for the Board, please submit a brief bio and explanation (five hundred words or less) as to why you'd like to serve NO LATER THAN 09/05/2017, 10 PM EST, to Doug Rike, IMMA Vice President and Election Chair:
vp@infragardmd.org
with the subject line "InfraGard Election."
Note, you must be a current member of our Chapter and willing to serve for two years. You will also be required to have your employer sign a release form stating that your employer will support your new Board related duties.
If you choose to run, you'll be invited to speak at the 09/19/2017 Annual Dinner. The online voting process will begin following the dinner and run until 10/04/2017, 10 PM EST.
Thank you,
Doug Rike
IMMA Vice President and Election Chair
vp@infragardmd.org
The Maryland Chapter invites you to the IMMA's Insider Threat SIG's summer meeting:

Security for Business / Our Tools Betray Us
July 26
3:30-5:00pm
Hanover, MD
for more information and to register, go to: https://immainsidersigsummer17.eventbrite.com

This meeting is open to members and non-members.
The presentation includes insightful video segments and attendee participation about how our tools and social media betray and endanger our business and our business travelers. This presentation will use recorded actual events to portray the dangers of using today's technology and social media to support our businesses. 
We will also discuss the actions we can take to make us safer. Join Mr. R.C. Smith as he facilitates this discussion on how our tools betray us.

We look forward to seeing you there!

PROTECT YOUR BUSINESS FROM CYBER ATTACKS
The annual D.C. Metro Cyber Security Summit connects C-Suite & Senior Executives responsible for protecting their companies' critical infrastructures with innovative solution providers and renowned information security experts. Admission gives you access to all Interactive Panels, Round Tables Discussions, Catered Breakfast, Lunch & Cocktail Reception.
* Additionally, there will be a hiring event for experienced and Security-Cleared industry professionals happening simultaneously on the floor below. This event is free. Details visit TechExpoUSA.com.
The Delaware InfraGard Members Alliance presents: Protecting Your Cyber Assets
Agenda: (Light refreshments will be served)

8:00 am Registration & Networking
8:45 am InfraGard Announcements
9:00 am The Latest ICS Threats
10:00 am Credential Theft as a Primary Attack Vector
11:00 am Security for Business Travelers
Noon: End of Program

Presentation Details:

The Latest ICS Threats
An overview of the latest ICS (Industrial Control System) threat intelligence. Detail Operation BugDrop, a cyber-surveillance operation leveraging DropBox that used PC microphones to "bug" critical infrastructure, scientific research, and media organizations in the Ukraine. Review Information learned about the evolution of industrial malware like BlackEnergy3 and KillDisk. Describe IIoT botnets operated by criminal gangs to deliver DDoS-as-Service. And discuss recently-announced zero-day vulnerabilities in widely-used industrial devices.

Phil Neray is currently the VP of Industrial Cybersecurity at CyberX. Phil began his career as a Schlumberger engineer on oil rigs in South America and as an engineer with Hydro-Quebec. He has a BSEE from McGill University, is certified in cloud security (CCSK), and has a Black Belt in American Jiu-Jitsu. Prior to CyberX, Phil held executive roles at enterprise security leaders including IBM Security/Q1 Labs, Guardium, Veracode, and Symantec.

Credential Theft as a Primary Attack Vector – Detect and Respond to Privileged and Service Account Attacks
Privileged accounts have been at the center of each recent high-profile attack. Moreover, attackers are leveraging Privileged credentials as their entry point to high value systems within the network. This session will explain how hackers that successfully exploit these credentials are able to gain a privileged foothold, allowing them unfettered access to elevate privileges and move about the network freely without detection. With a solid understanding of this well-used method of attack, attendees will learn how to properly secure and manage these powerful credentials. We will discuss growing trends in regards to attacks and what Security Leaders are doing to protect their organizations from these advanced attacks. And walk through a typical attack that utilizes privileged accounts and how passwords can be exploited to break down the front door.

The session will touch on the growth and prevalence of privileged credentials. We will discuss how to securely store and manage credentials and how to reduce the attack surface, specifically attack surfaces favored by insiders and outsiders with insider credentials. We will also discuss detecting credential harvesting and blocking future attempts. All while maintaining governance and compliance standards.

Nick Dulavitz is a national director of engineering at CyberArk. He assumed the role in 2016 and is based in Boston, Massachusetts. Mr. Dulavitz joined CyberArk in 2013 coming from Sophos where he held a variety security focused positions specializing in encryption technologies. Since joining CyberArk he has focused primarily on how privilege is leveraged by attackers to accomplish their goals and the most effective ways to mitigate such techniques.

Security for Business Travelers - Our Tools Betray Us
We will watch several insightful videos and participate in related discussions about how our tools and social media betray and endanger our business and our business travelers. This presentation will use recorded actual events to portray the dangers of using today's technology and social media to support our businesses. We will also discuss the actions we can take to make us safer.

Mr. R. C. Smith is a professional security specialist with over 40 years of hands on experience in many aspects of security and intelligence. He has served in a wide variety of roles including program, personnel, physical and information security/assurance, OPSEC, Security Awareness/Security Education and counterintelligence. He has served on the Board of Directors for the Maryland InfraGard for two years, serves as the Programs Chief and Chairs the Insider Threat Special Interest Group. He has supported the National Classification Management Society as their technical advisor for the Education and Training Committee and has served on the board of the Industrial Security Awareness Council of Central Maryland. He serves as Sponsor Coordinator for the highly successful FBI Outreach program, Intelligence and Law Enforcement Training Seminar or INLETS. R.C. Smith was a recipient of the 2017 Governor's Crime Prevention Award.

For more information about the Delaware InfraGard, go to: www.infragard.org
Keynote presenter Mark 'Oz' Geist from 13 Hours of Benghazi leads a cadre of presenters from NYPD, LAPD, and FBI profilers with subject matter experts. A look at stalking, workplace violence, ISIS in America, with interactive programs including social media monitoring, Drones, and Cell phone exploitation.
For law enforcement, InfraGard, ASIS, and DSAC members.
RSVP at https://7thannualmidatlanticinlets.eventbrite.com